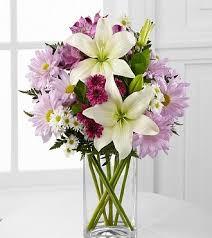 Essence by Perfumed Jewelry
Essence by Perfumed Jewelry is our range of essential oils and essential oil blends designed to fragrance your jewelry. We have had to search really far and wide to be able to find the perfect supplier for our Essence Collection. Once again, we did not want to compromise on quality and had to ensure that our essential oil provider only stocked the World's Best essential oils and blends. Our amazing supplier Tracie sources her oils from her home base in the Sunshine Coast hinterlands of Queensland, Australia. All blends are designed and created exclusively for Perfumed Jewelry. Many hours of "sniffing" went along with creating this range (my favourite part). The Fragrances are divine, strong and lasting! Our blends like Happiness & Wellbeing make the perfect fragrances to choose if you are buying your Perfumed Jewel as a gift.
Along with the amazing health benefits of Aromatherapy – we are already seeing lots of customers choose this option for their jewelry.
What are essential oils?
Essential oils can have powerful therapeutic benefits that can actually alter your mood and provide relieve from many ailments.
They are the highly concentrated plant extracts containing therapeutic health benefits. Although these substances are referred to as oils, they are not really oils themselves though they are diluted with carrier oils such as jojoba, which have other great health benefits. It takes vast amounts of the plant materials to make essentials oils, which means their benefits are highly concentrated.
Our top health benefiting essential oils are:
1. Lavender – Relieves panic attacks, stress reduction
Lavender aids sleep and calms the nervous system, aids with acne breakouts, and even repels bugs!                     
2. Jasmine – Aids confidence, optimism, aphrodisiac
Jasmine is a powerful essential oil, with a multitude of uses and health benefits, a mood enhancer that restores confidence and optimism, libido enhancer, aids sleep as a natural decongestant, facilitates birthing process and reduces pain, and also promotes lactation in mothers.
3. Rose (Geranium) – Love, fertility, protection
Rose Geranium is a woman's best friend, it is a regenerative scent that can aid with hormonal imbalances, mood swings and hot flashes, whilst also treating nervous system imbalances.
All Perfumed Jewelry is now available in our Essence range, here is the full list of 100 fragrances xxhttp://www.perfumedjewelry.com/fragrances
Lots of love renee